Seller Profile:
Blackview BV9700 Pro: The Toughest Rugged Phone
The new rugged BV9700 Pro with "TRANSFORMERS" design, more rugged and more safe waterproof, dustproof, shockproof.
BV9700 Pro Smartphone

Tempered Screen Protector
✓ New "TRANSFORMERS" Rugged Design ✓ Night Vision Camera ✓ Heart Rate Monitor ✓ Air Quality Detection ✓ IP68&IP69K&MIL-STD-810G Certified Night vision camera paired with the phone help you make video and image in the dark night, more helpful to the traffic police patrol at night; Aware your heartbeat and health anytime and anywhere via the Heart Rate APP.
Español|Pycckий|Italiano|Deutsch|日本語|Le français|繁體中文|Português|Nederlands
A Tough Tool For Every Trade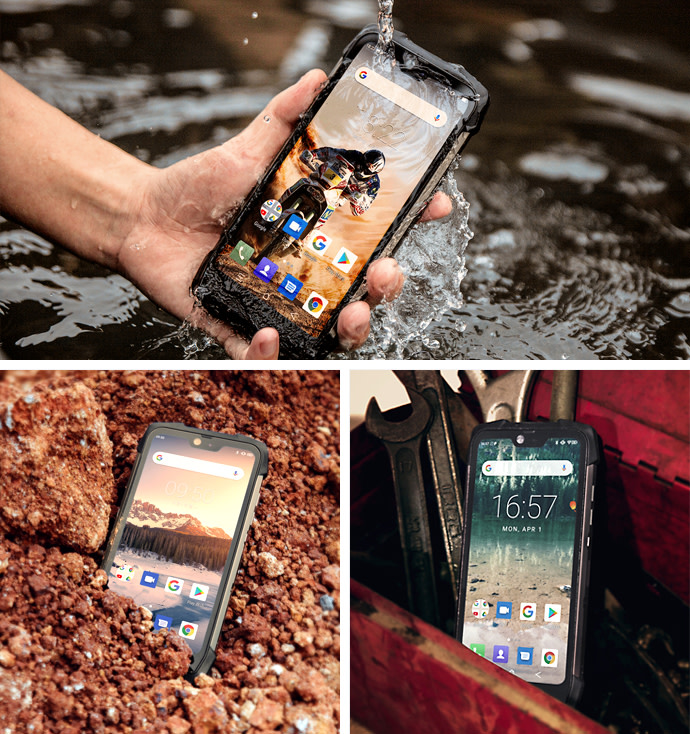 Blackview has years of experience of rugged smartphones. As the world's best rugged phone maker, Blackview has a rock solid reputation as an innovator and a rugged smartphone producer. We had an epic unveiling of our new BV9700 Pro - "Transformers" themed MTK P70 multi-functional rugged phone during MWC 2019 (Mobile World Congress 2019). We poured our heart into designing BV9700 Pro in order to provide you with the best rugged phone ever and we are bringing it to life now.
If you work in tough envioronment or if you are an engineer, a mechanic, a farmer, a medic, a firefighter, or an outdoor person, Blackview BV9700 Pro is the one for you.
Blackview Is Featured In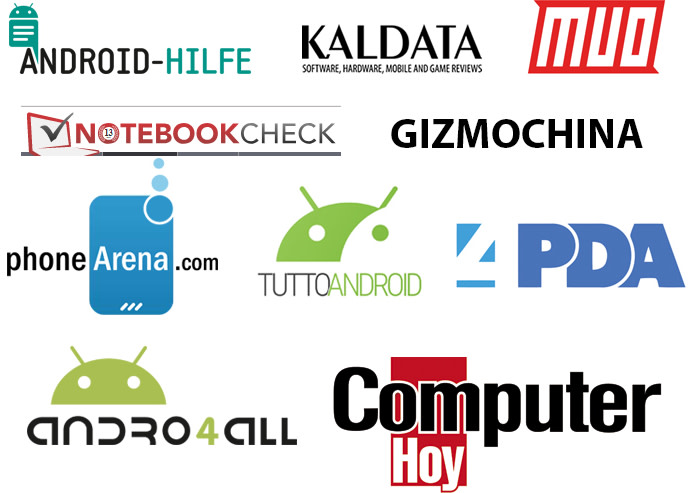 A Tough Phone Built To Handle Challenges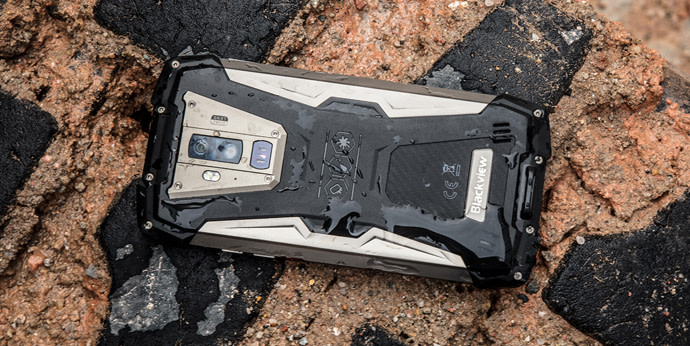 Blackview BV-phones are built rugged and carry MIL-Spec 810G rating. They will survive drops, water, dusty and sandy environments; They can easily handle vibrations and extreme temperature changes; They all have powerful batteries and toughened display screens to make  it through a long day.
The BV9700 Pro goes a step further, because it's certified for safe use in most extreme environments.
Waterproof
Designed to perform to high standards even in the wettest environments. With wet finger tracking, you can use the screen in the rain or when wet.
Drop Proof
Drop-proof & shockproof, BV9700 Pro is made to be rugged and tough. Built to Mil-Spec 810G, this phone will keep you going all day.
Dustproof & Oil Proof
Dustproof & oil proof, Blackview BV9700 Pro is built to survive. The design and rugged features of the BV9700 Pro is IP68 & IP69K certified, ensuring protection against dust that may harm the equipment.
Rugged Certified
They are all IP68 rated phones, and BV9700 Pro is also IP69K certified.  This means not only can you submerge these phones, they can also withstand close-range high pressure and high temperature water jets.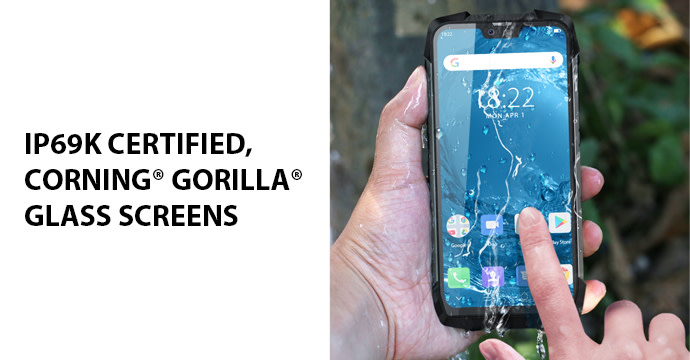 With strong Corning® Gorilla® Glass screens, glove-on and wet finger tracking you will be able to use this tool in tough environments, in the wettest conditions, and with gloves on.
A Rugged Phone With Special Effects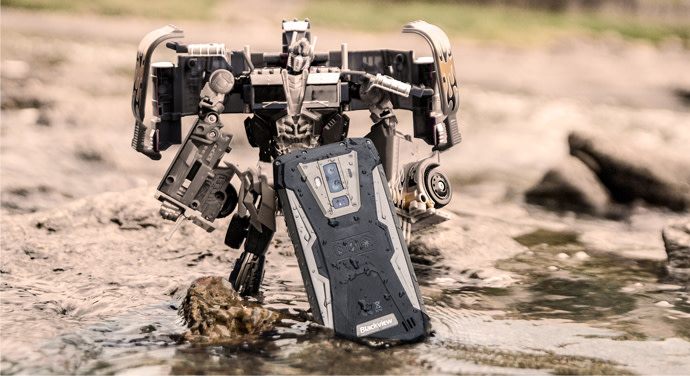 Sure, it's cool to say our BV9700 Pro has a "TRANSFORMERS" design but other than giving it some great street cred, we also make BV9700 Pro a genuinely useful tool for our customers.
People working in the construction trades like electricians, plumbers, surveyors, engineers, mechanics, and sports, outdoor adventure lovers or those with demanding jobs or lifestyles with constant exposure to environmental hazards and especially those who often break their phones will see the multifunctions and real value in this device.
BV9700 Pro Key Benefits
Different from the former BV phones, BV9700 Pro comes with a  Night Vision Camera, Air Quality Monitor, Heart Rate Monitor in addition to the rugged features. It really works as a tool for every trade.
Night Vision Camera
BV9700 Pro is paired with a small night vision camera that is very compact and lightweight. It can be clipped on to your belt, collar, pocket or other places where bulky camera is not suitable. It can be easily placed on backpacks, cars, motorcycles, etc. More helpful especially to the traffic police patrol at night.
The night vision camera makes clear image or video even in the dark environment.
Monitor the Air Quality with BV9700 Pro
Stay informed of the air quality in your area. BV9700 Pro could be used to measure the indoor air quality in your environment. It could also be used to measure the ambient temperature and humidity level. BV9700 helps you stay alert to the unhealthy Volatile Organic Compounds (VOCs) level in your work environment (especially useful if you handle solvents, work in paint shops or plastics manufacture, other manufacturing factories).
Monitor your heart rate & Train intelligently with BV9700 Pro 
Strap BV9700 Pro onto your arms and start monitoring your heart rate when you exercise. Find the right intensity zone for you and train intelligently with BV9700 Pro. With the heart rate sensor integration, BV9700 Pro will help you use collected heart rate data to guide your workouts and reach the best results. What's more, BV9700 Pro is also dust-proof and water-proof, you can use it for all kinds of activities, including running, cycling, swimming and more.
P70 Processor Makes The Phone Performs Faster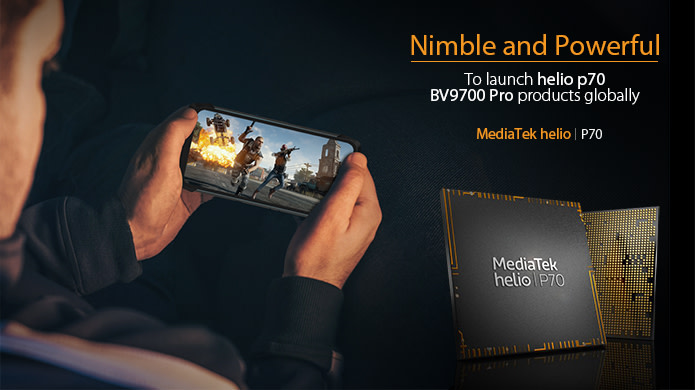 As the world's first use Helio P70 octa-core chipset and Andriod 9.0 Pie rugged smartphone, BV9700 Pro is incredibly strong and intelligent that it delivers 13% more performance than its predecesor the P60. P70 reduces power counsumption by 30%, improves heat cooling by 20%, adds 7% longer time for the user  than the P60. The AI Processing efficiency is 10% to 30% higher than the previous gereration's P60.
A Hardworking Phone Built Rugged
This is one hard working phone that won't let you down. And its performance, usability and reliability mean you are getting a phone that gets the work done and provides value for money.
 Construction Site 
Car Maintenance and Repair
Power Station Maintenance 
Firefighter
Referral Competition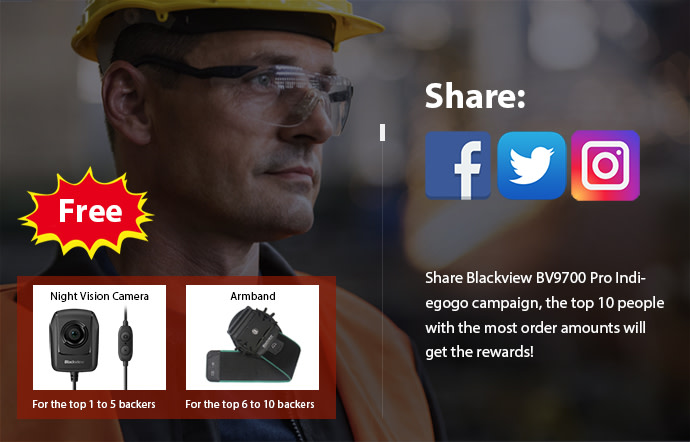 Together To Reach the Goal Faster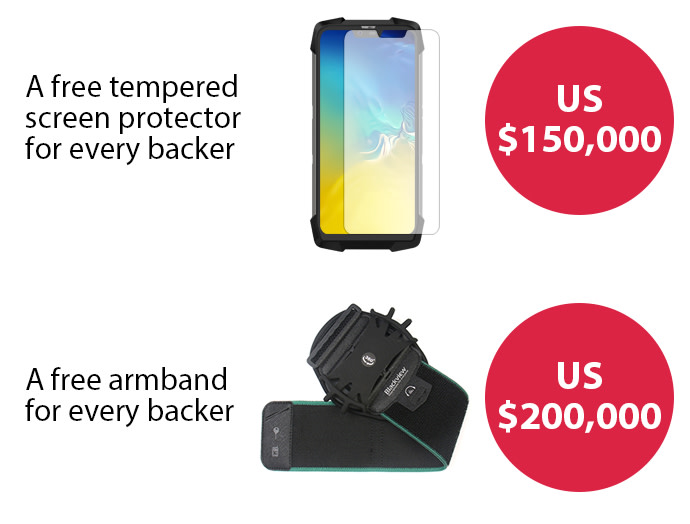 BV9700 Pro Unboxing
Full Specs Of BV9700 Pro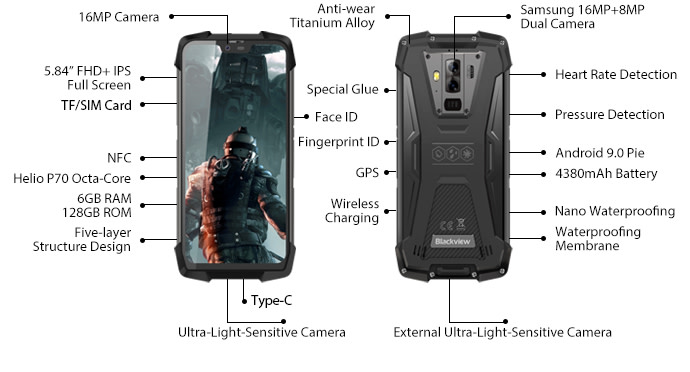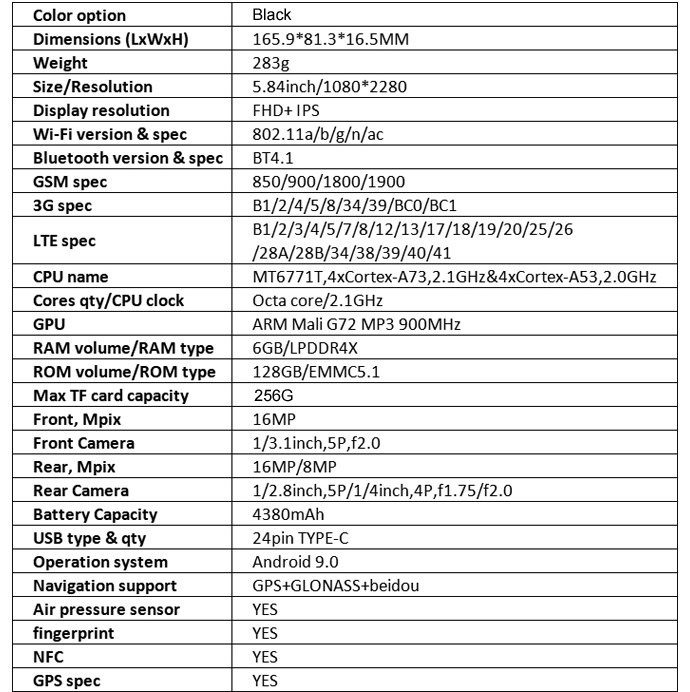 Design & Phototype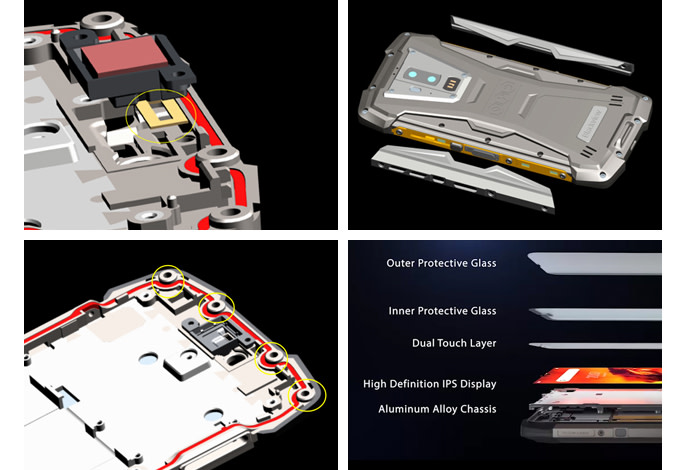 BV9700 Pro In Production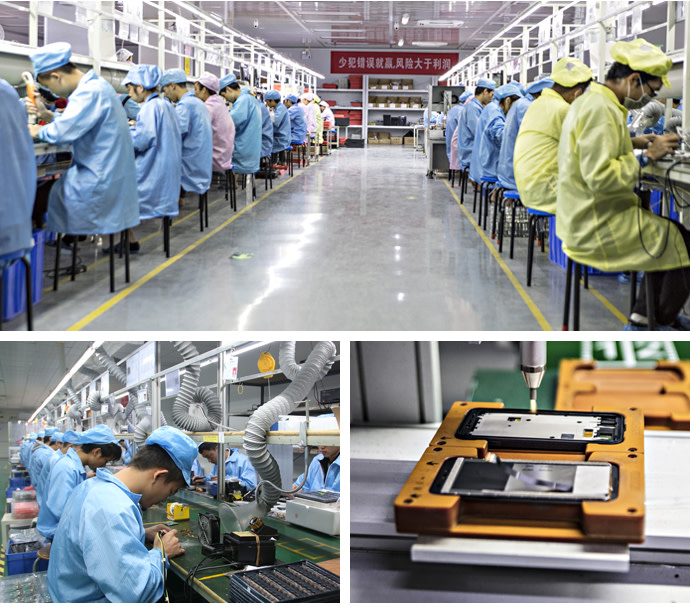 Timeline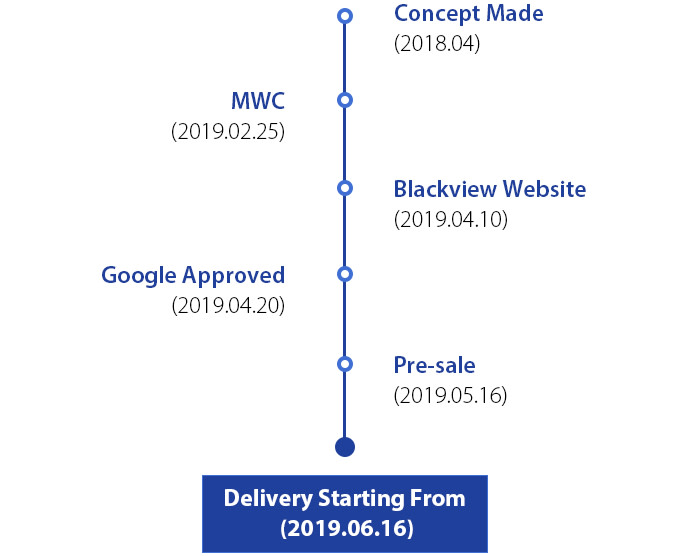 Blackview Team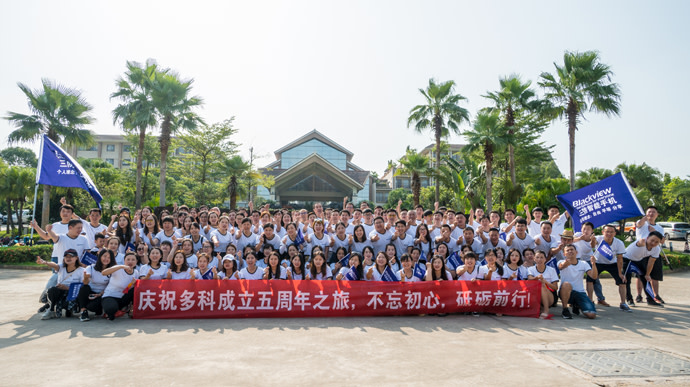 Risk & Challenge
Time is always the most challenging part when trying to bring a product to life as there are so many procedures that must be managed. However, with this being our third Indiegogo campaign, we can confidently say that we are already familiar with the Crowdfunding process. Most importantly, the electronic product design and production are no strangers to us. We believe that our experienced team can well mitigate all potential risks in this journey. And will strive for excellence from project planning, production to order shipping. If there's any obstacle, we will definitely keep you in the loop. Thanks for supporting us! Due to different countries' laws and regulations of custom duty, there are chances that backers need to pay custom duty.
Select a perk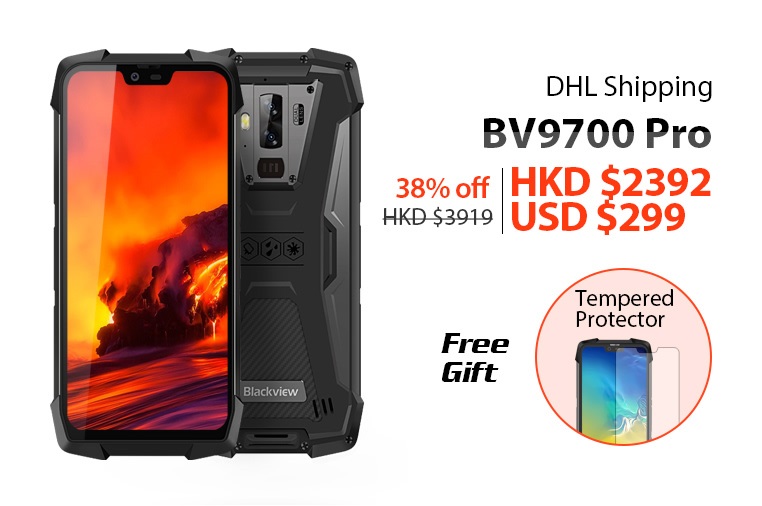 1xBV9700 Pro| Super Early Bird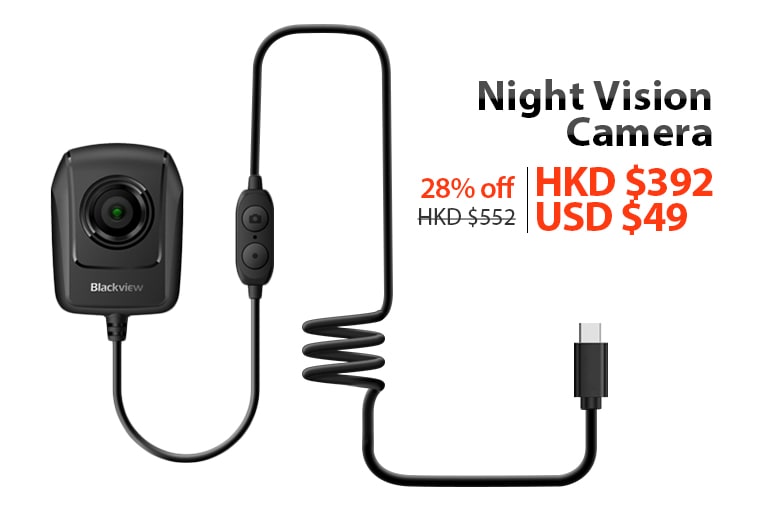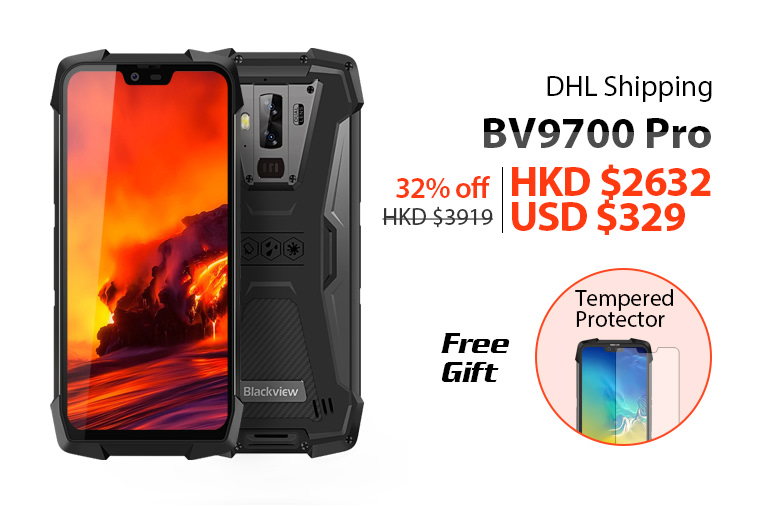 1xBV9700 Pro | Launch Special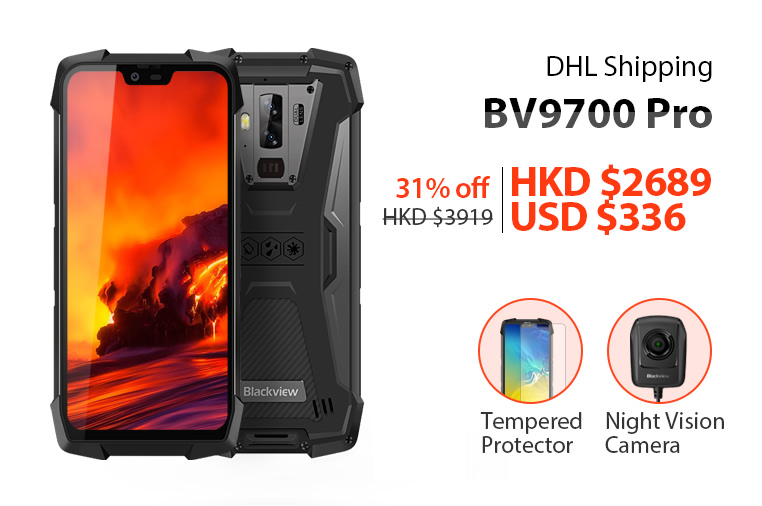 Launch Speccial + 2 Gifts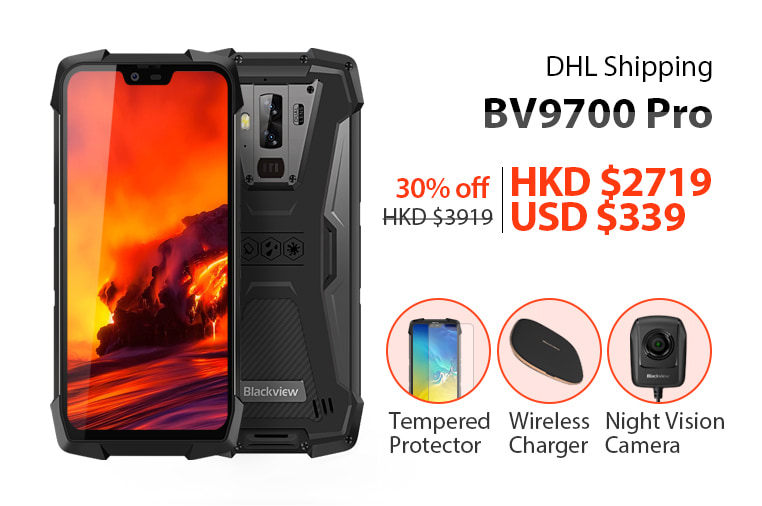 Super Early Bird + More Gifts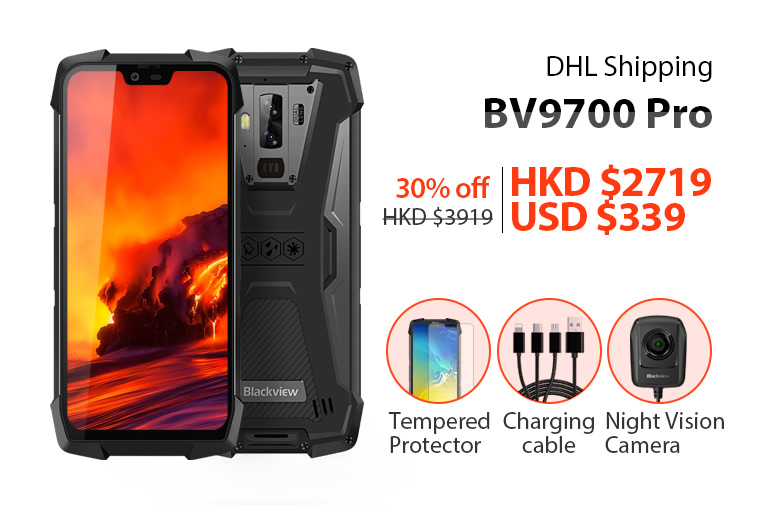 Launch Special + More Gifts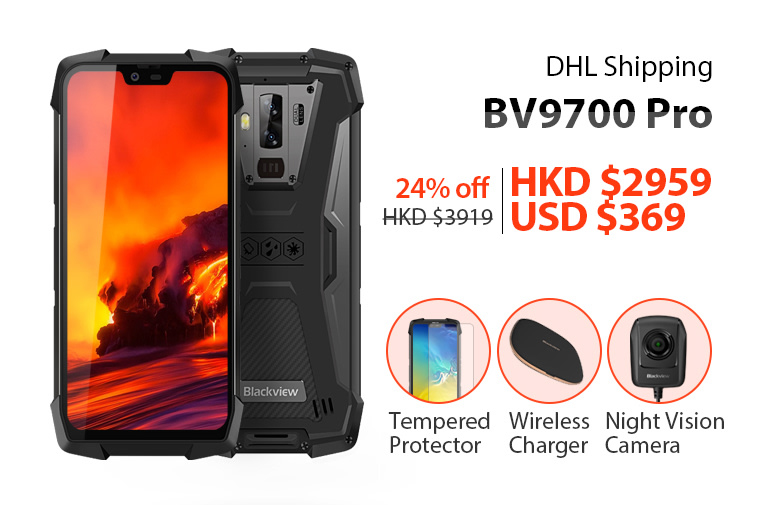 Launch Special + More Gifts